Leadership @ Vault Dragon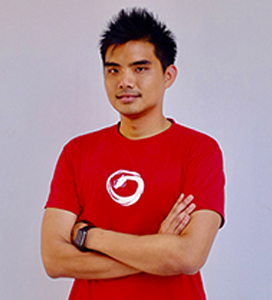 Ching-Tse Tseng, Founder-CEO
Ching-Tse Tseng founded Vault Dragon in Singapore in 2013. The young CEO drives business development and strategy, along with investor relations in his unique and quiet ways. He is the nucleus that holds our diverse team together.

Before founding Vault Dragon, Ching was a business consultant with PwC where he specialised in process management. He has also worked at Philip Securities as an investment advisor. His sales performance won him the 'Top Rookie' award in 2008.

Ching graduated from the National University of Singapore Business School with a degree in Business Administration. He also holds a postgraduate diploma in Regulatory Compliance from the International Compliance Association.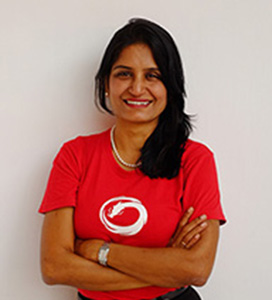 After 20 years at IBM in multi-national management roles, Shashi Bhaskar joined Vault Dragon in early 2019. The ops expert currently leads Vault Dragon's multi-cultural team as they rapidly scale across regions.

Shashi lends her process and operations expertise to help Vault Dragon's multi-disciplinary, young and ambitious team power through its mission of revolutionising healthcare delivery in Asia.

Shashi is a PMP-certified Project Manager with decades of diverse and multi-national experience in project, client and key account management, business, sales and delivery operations, and business controls.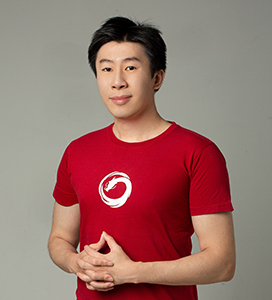 Chen Xu came on board Vault Dragon in early 2021 armed with over a decade's worth of engineering experience. As CTO, Chen leads a team of passionate engineers to scale Vault Dragon's digital healthcare solutions. He also ensures the latest technology powers Vault Dragon products.
He draws from a well of global experience, including setting up his own startup in China and developing many successful products for Uber and AppDynamics in the US. An early part of Uber's subscription team, Chen worked on several projects that were scaled to millions of users across borders.
Chen is a Computer Science graduate from the University of Waterloo and holds a Master's Degree in Computer Science from Yale University.
We are a young company, less than a decade old, on our way to build Asia's Google Maps for healthcare data. We believe that an integrated ecosystem can improve healthcare delivery, aided by automation, backed by data and powered by artificial intelligence.
Despite our work with technology, Vault Dragon recognises the value of its human capital. Therefore, fostering a safe, comfortable and professional work environment is a top priority at Vault Dragon.
A young, multi-cultural and passionate team is the force that drives our highly-charged, fast-paced and dynamic work environment. We're an ambitious bunch that's convinced there is always a better way of doing things.
Only when we embrace different perspectives will new ways of doing things emerge. And so, at Vault Dragon, everyone's entitled to an opinion. Not only do we invite initiative, but we also encourage a proactive workforce.
As an equal opportunity employer, we are serious about judging our talent based purely on merit and performance. We believe in doing the R.I.G.H.T. thing. Results, innovation, grit, honesty and team spirit is all we're after.
We value you holistically and understand there are more to life beyond work. This reflects in our flexible work policies that allow employees to choose work hours, place and terms that fit their individual life requirements.
With an open office plan, no dress code and coffee and beer on tap (yes, you read that right), work never feels like a chore at Vault Dragon. Besides, there are enough team-building activities, annual retreats, ample leaves and other benefits to keep the pressure at bay.
Want to join us on our journey of reinventing healthcare delivery in Asia?
Become a part of our driven, diverse and talented team to build health tech solutions of the future.
Write to us at
contact@vaultdragon.com
and don't forget to attach your CV!
Walk us through your areas of expertise and how you think you can contribute to taking Vault Dragon forward.