Our suite of software
650+ healthcare providers in
Singapore, China, Indonesia, Thailand, Cambodia

trust digital solutions from Vault Dragon
Superior support, security & cost savings

 
Vault Dragon goes the extra mile to ensure data security

 
Available for our clinic partners at all times
We make sure your workflow remains uninterrupted
Exclusive WhatsApp support groups for every clinic partner
Prompt troubleshooting no matter what the emergency

 
Pre-approved vendor for the Enterprise Development Grant
Clinic partners in Singapore enjoy up to 80% cost savings
Running a clinic was
never this easy
Say hello to effortless clinic management
Meet
DragonHub
. An end-to-end digital solution for healthcare providers. No one understands the needs of a clinic better than Vault Dragon.
You'll never believe how easy it is to run clinics powered by Vault Dragon's smart and automated healthcare solutions.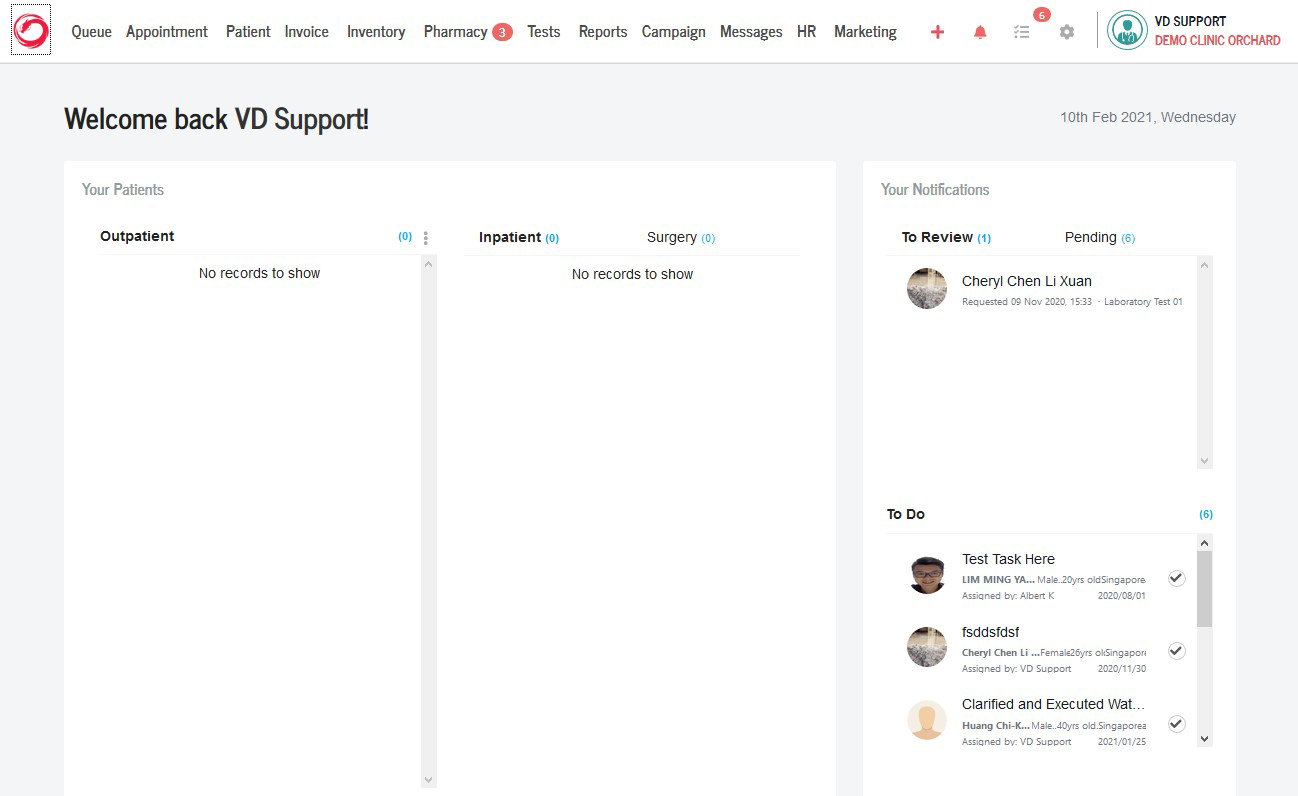 Automates a majority of your clinic's workflow

Customisation friendly
Tailor features to your clinic's unique needs

Supports multiple clinics at many locations

Calendar view makes appointments simple
Say goodbye to human error and no shows

Real-time overview of in-clinic patients
Filter by physician, room or treatment
Keep track of patient status at all times

Pull up invoices in the same window
Process payments quickly
Never have a crowd you can't control waiting in your clinic
Not just paperless; smart too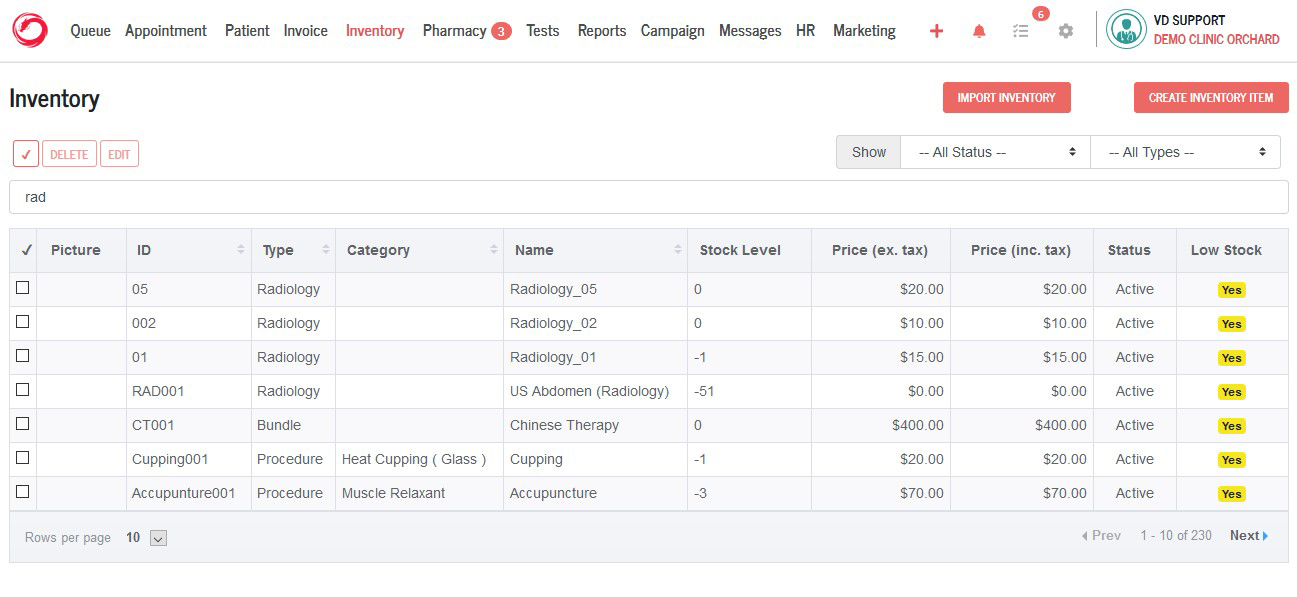 Intuitive and predictive search and text
Providers spend less time typing

Make charts, images and notes on a tab
Instantly syncs, no need to scan

Smart inventory management
Track purchase orders and manage suppliers

One-window overview of patient details and diagnosis
View past records, reports and consultation notes
Access patient credit and membership history

Automated invoice generation and payments
View patient payment and visitation history
Managing your clinic's behind the scenes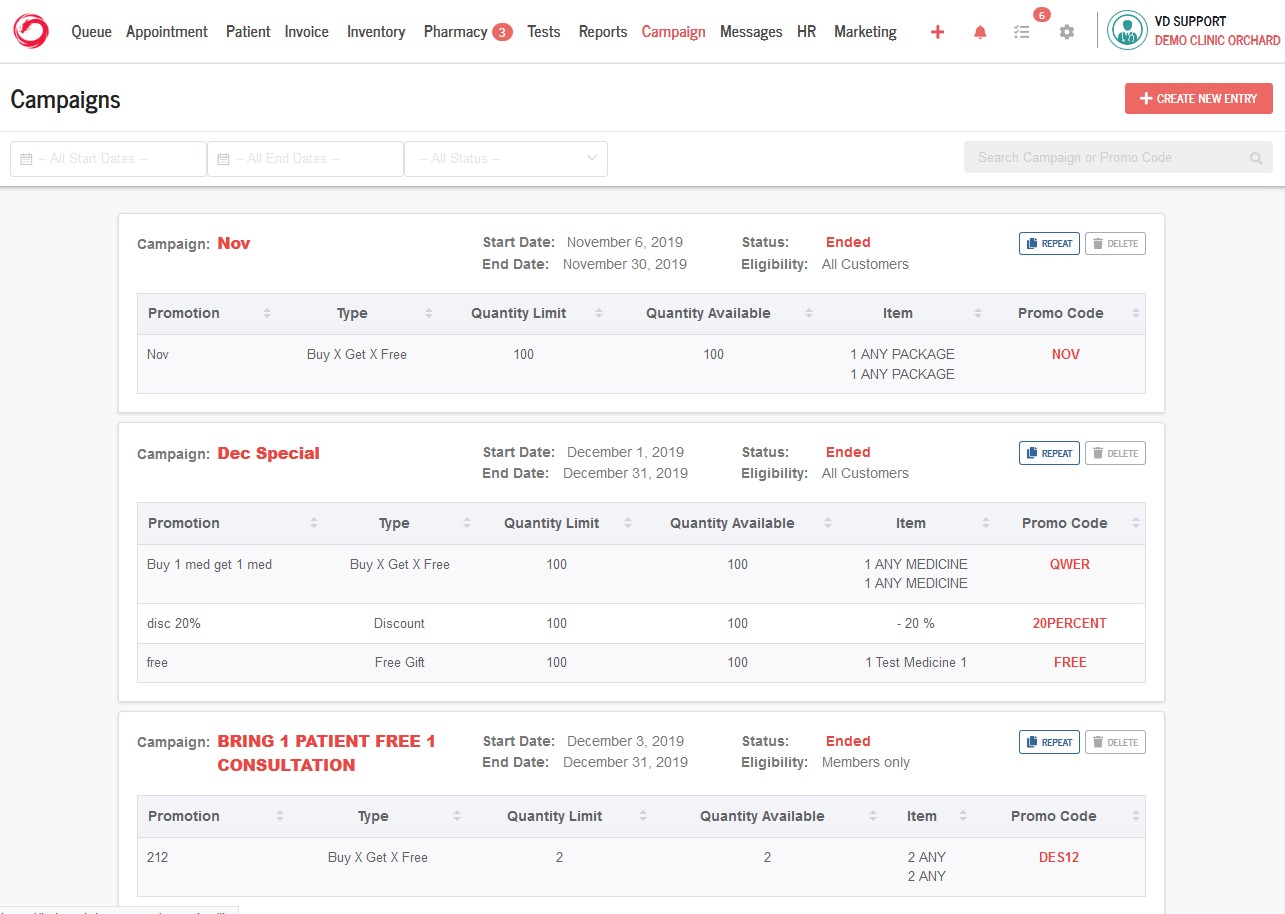 Vault Dragon's digital solutions aren't limited to the clinic-patient relationship.
DragonHub
also simplifies your clinic's other functions like vendor relations, marketing campaigns and human resources.
Web-based app for patients

No app download required
Patients can self-book, check availability and waitlists
Medical history, doctor's notes and reports at their fingertips

Calendars synced in real-time
Available from any device
Reminder notifications make sure everyone is on time
Business decisions backed by data

On-demand business intelligence reports to make evidence-based decisions.
Equip your business with analytics of all types and formats
Digital upgrade for sophisticated labs​

Streamline your lab's end-to-end workflow
State-of-the-art lab information system
Gets to work as soon as a sample arrives until report delivery